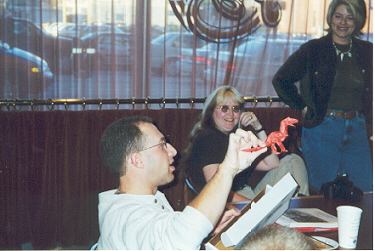 Jerry Harris shows what he caught in his room, while Betty Cunningham and Kim Heman seem skeptical.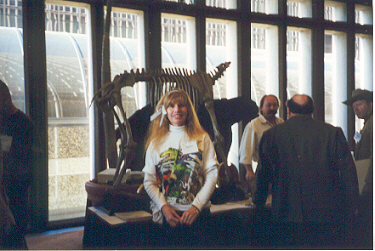 Mary Kirkaldy secretly records Larry Martin admitting that birds really are dinosaurs.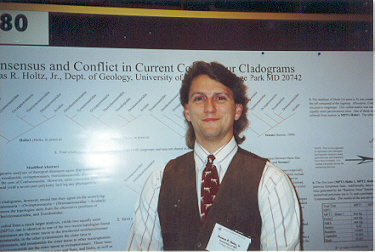 Dr. Tom illustrates consensus and conflict within the Holtz family tree.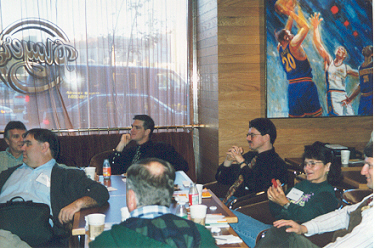 (Clockwise from left) Ralph Chapman in front of Jim Norton, Scott Sampson, Larry Witmer, Lois McMillan, Tom Holtz, and Art Andersen.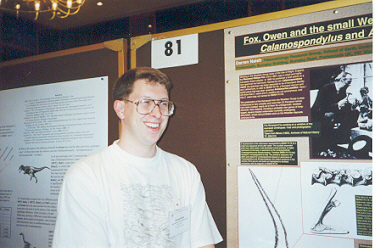 Darren Naish is happy to explain Fox, Owen and Calamospondylus to anyone who passes by.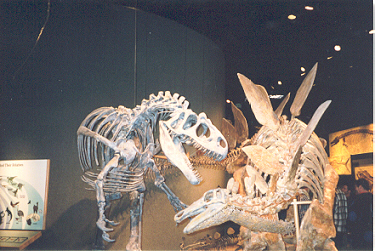 We saw some old friends at the Denver Museum of Nature and Science.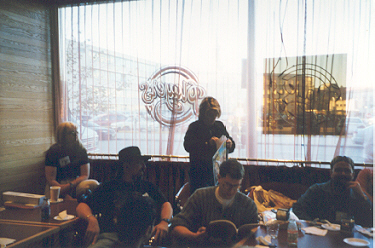 The sun shines on our dino group, with Betty Cunningham at the left, Tracy Ford, Kim Heman, compulsive reader Darren Naish, and an amused Luis Rey.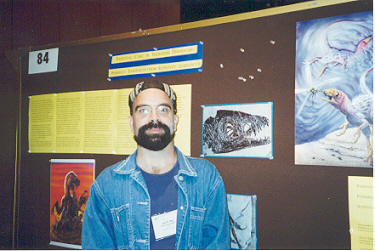 Luis Rey and a poster he really likes a lot.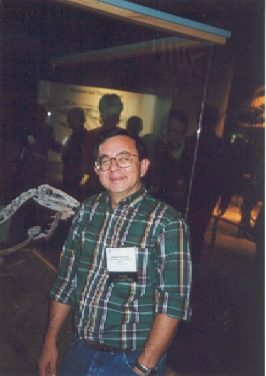 Ken Carpenter was on hand to show us around the dinosaur hall.