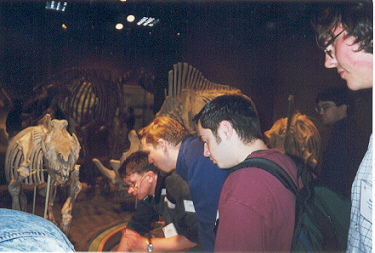 The student still-life arrangement of Darren Naish, Jonathan Wagner, and Pete Buchholz.
The roadkill Stegosaurus.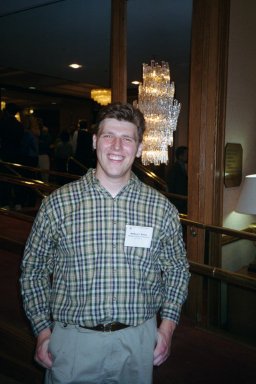 Matt Bonnan, soon after his sauropodaceous Romer Prize talk.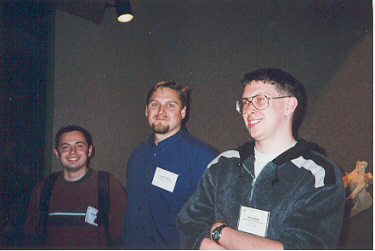 Another possible articulation is Pete Buchholz, Jonathan Wagner and an unconvinced Darren Naish.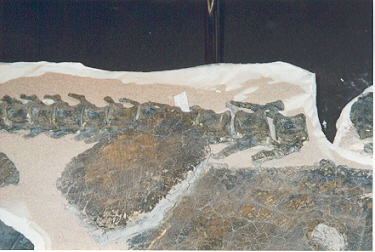 Same road/same Steg.
Michael Skrepnick and John Lanzendorf take up an art collection at the banquet.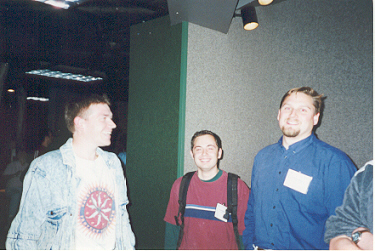 Jaime Headden joins Pete Buchholz, Jonathan Wagner and a partial Darren Naish.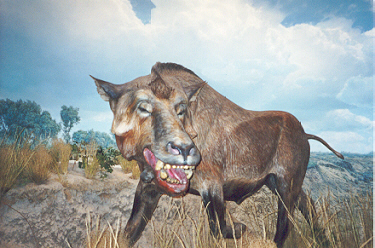 Dinohyus caused a lot of sympathetic drooling by dinolist members.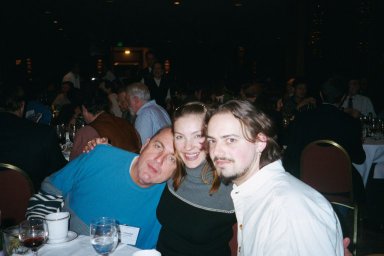 John Lanzendorf leans on Kimberley and David Krentz for a hint about Disney's Dinosaur.