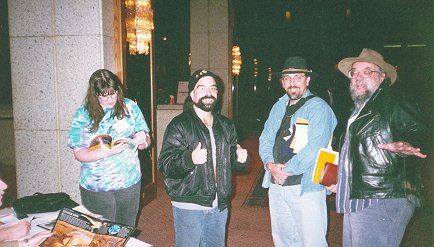 "Thumbs up" Luis Rey, Tracy Ford, and Surfin' Dinogeorge. Rachel Clark reads National Geographic (the infamous "Feathers for T. rex" article) while Dick Peirce's nose and hand just make it into the far left.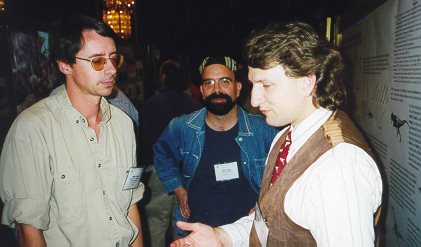 Darren Tanke, with Luis Rey for backup, confronts Tom Holtz as to the whereabouts of a missing specimen.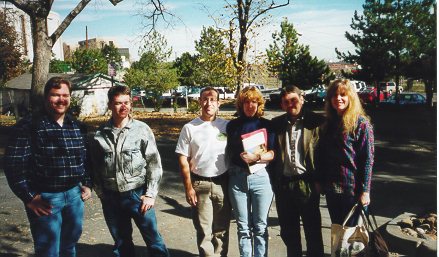 Nick Pharris, Jaime Headden, Jerry Harris and his lady Tracey, Tom Lipka, and Mary Kirkaldy at Baby Doe's.