We held our breakfast in the Fiesta Americana Cafe on Thursday, October 26, 2000.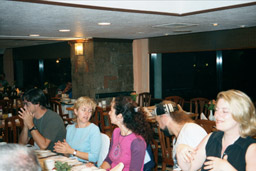 Left to right are Michael Skrepnick, Judy Horan,
Carmen Rey, Luis Rey, and Kim Heman.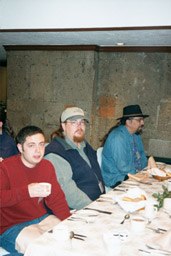 Pete Buchholz, Dave Lovelace, and
Tracy Ford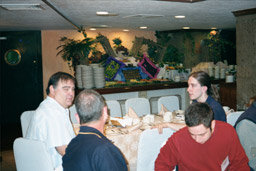 Here we see Ralph Chapman, John Lanzendorf (back to the camera), Pete Buchholz, and Scott Hartman.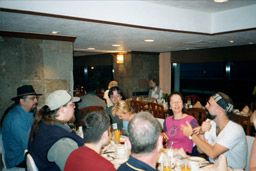 Around the table counterclockwise from far left are Tracy Ford, Dave Lovelace, Pete Buchholz, John Lanzendorf, Luis Rey, Carmen Rey, Judy Horan and Michael Skrepnick.