Many of the SVP attendees took a tour of the pyramids at Teotihuacan.
Muchas gracias to Dick Peirce, Christine Lipkin, Luis Rey, Max Salas and Judy Horan for sharing their pictures on this website.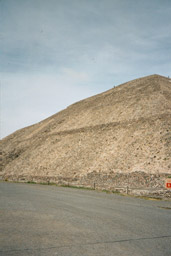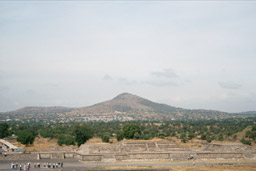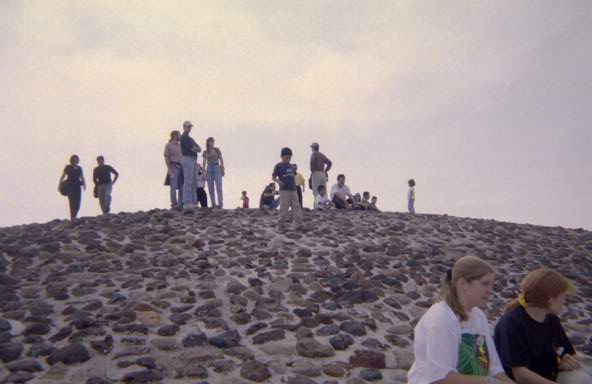 Austin, TX SVP members plant a flag.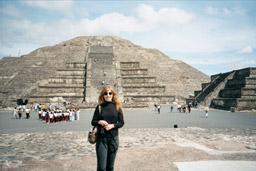 Mary Kirkaldy, taking a sacrificial break.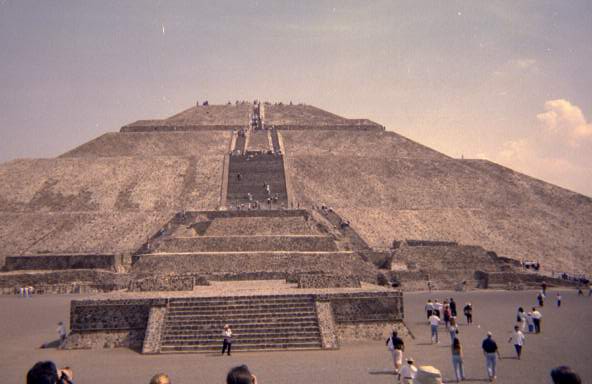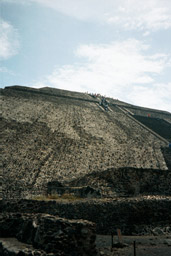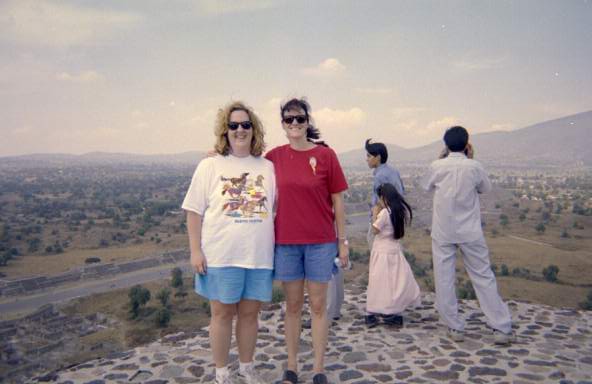 Chris Lipkin and pal.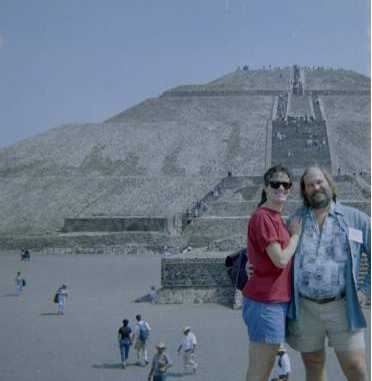 Christine Lipkin with Lyn Murray of the Peabody MNH.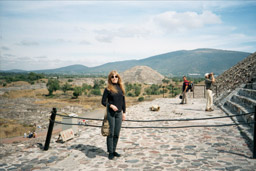 Mary Kirkaldy surveys the sun and the moon pyramids.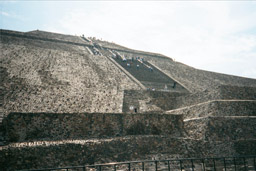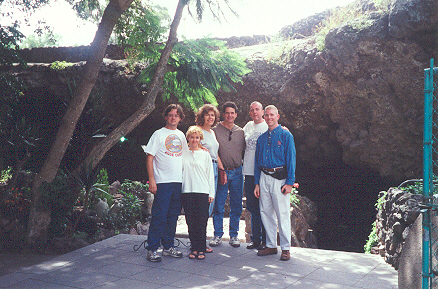 Michael Skrepnick, Judy Horan, Mary Ann Wilson, Brian Cooley, John Lanzendorf, and Darin Croft explore "The Grotto" restaurant.