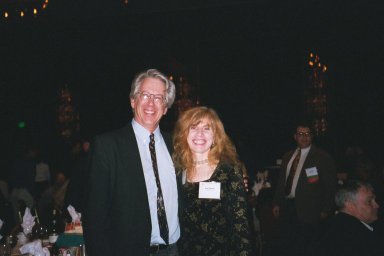 Chuck Crumley of Academic Press tries to buy the rights to the DML Diaries from Mary Kirkaldy.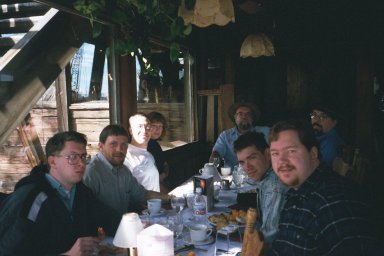 A group of late-departers gather at Baby Doe's Restaurant for brunch on Sunday morning: Darren Naish, Tom Lipka, Jerry Harris (bathed in white light), Jerry's lady Tracey, Dinogeorge, Tracy Ford, Jaime Headden, and Nick Pharris.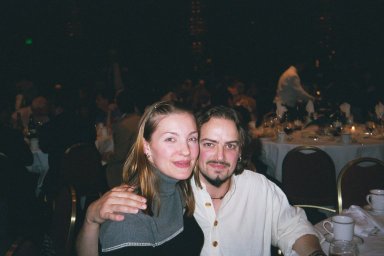 David Krentz draws a hug from his wife Kimberley.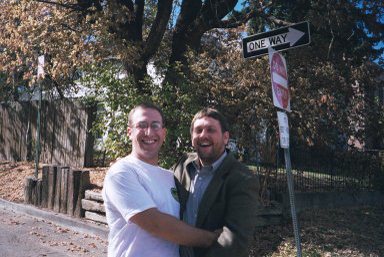 Jerry Harris and Tom Lipka find that they are really conjoined twins.


Bob Walters and Mary Kirkaldy leave the paleo dance floor after the banquet awards.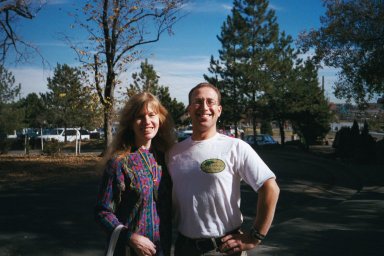 Mary Kirkaldy separates Jerry Harris long enough to say goodbye to all the dinolisters who met in Denver.